Catering
386 Hospitality is delighted to add premium food-and-beverage moments to the special event experience of Snapdragon Stadium guests.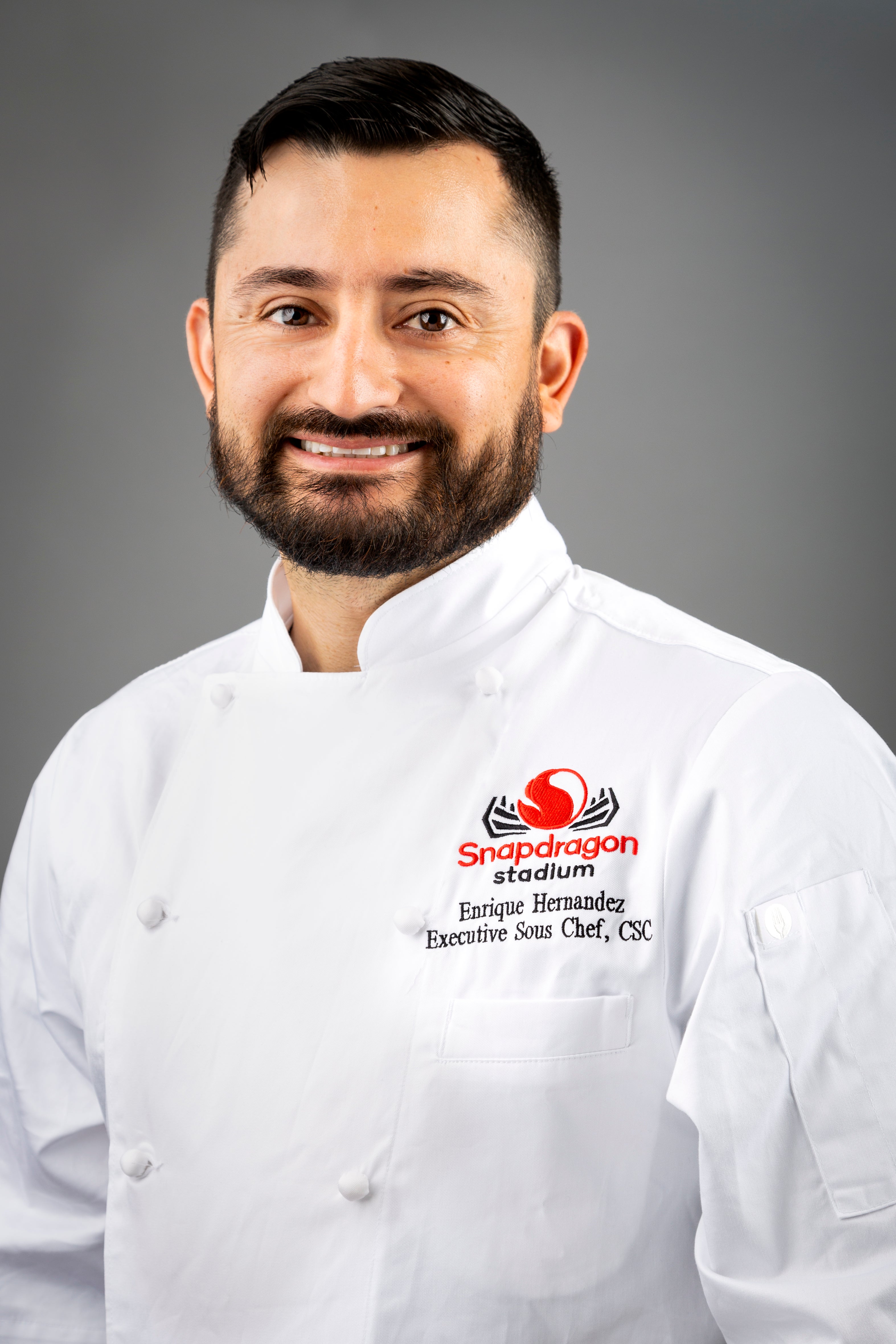 Premium Dining
Our first-in-class culinary team, led by Executive Chef Enrique Hernandez has crafted a custom and uniquely San Diegan collection of menus for:
Catering
Luxury Suites
Dos Equis Club
West Club
Cox Business Club
Sycuan Founders Suite Club
Please inquire today to book your premium dining experience at Snapdragon Stadium.
Menú Azteca

Menú Azteca items are intended to honor and celebrate Aztec culture. In collaboration with SDSU's Aztec Identity Initiative, Menú Azteca provides choices that are authentic to or inspired by the indigenous Mexica people (known as Aztecs) and the ancestral locations of the greater Aztec Empire.
"Aztec Authentic" items are identified on our menus with the icon for corn from the Aztec sun-center (calendar). "Aztec-Inspired" items are identified with the modern icon for a nopal (cactus). More information and stadium locations.

Dietary Preferences

We honor and respect dietary preferences across the spectrum. Look for the following icons alongside menu items in both our concessions and premium menus:

Vegan V
Vegetarian VG
Gluten-friendly GF
Non-Dairy ND